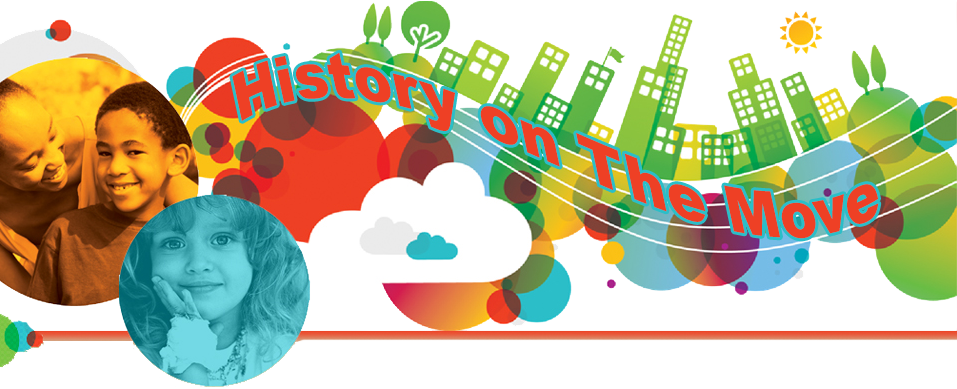 There are lots of really cool ways to experience and learn about the history of the area where you live. One of the best ways is to visit places that have a story to tell and things to see that tell you more about the history that happened there. Along the way, you might also find out about people who were an important part of the story.
YOU CAN HAVE A GREAT TIME at an historic site, and you can also participate in a special program called History On The Move. To participate and be eligible to win a prize:
VISIT 4 HISTORIC SITES CHANCE TO WIN A PRIZE
Download and take the brochure with you when you visit any of the historic sites listed on the back of the brochure. Get your brochure stamped at each location you visit.
PARTICIPATE IN AT LEAST ONE PROGRAM OFFERED BY SITES YOU CHOOSE
Remember, you must participate in at least one of the programs offered by the sites you choose. That might be a tour, a special program just for kids, a cruise, or a talk by someone who works at the site to tell their story. Learning about the site is the best part of the program, so it's not enough to just walk in the door.
Students completing the program and sending in their brochure will receive a Certificate of Achievement. Submitted brochures will also be entered into a drawing for prizes. The drawing will be held in August and winners will be notified by mail.
Download Brochure